Education
Ensure Professionalism In School Enrolment – Lead Consultant Of Neogenics Educ. Group
Lead Consultant and Head Trainer of Neogenics Education Group, an educational consultancy in Accra, Grant Bulmuo has said that one of the challenges in the Ghanaian Educational System is ensuring professionalism in the school environment.
He said "as teachers, it is important to know what to say, what not to say, where and when to say it, drawing the lines between home and school."
He said this while addressing heads of schools and school owners at the Annual School Leaders Hangout; an event and networking dinner for school heads and school proprietors held at Tomreik Hotel in East Legon. The purpose of the event was to gather in one place, school owners, school proprietors, and heads to network and share knowledge over good food and music.
He further stated that there are some dimensions of successful leadership when worked on properly, would widen the scope and reach of interventions in the educational system in Ghana. He added that, school leaders need to define the vision of their schools and make it appealing for teachers to buy in and work on better conditions that enable teaching and learning.
Speaking at the event, provost of Lancaster University Ghana, Professor Anthony Jarvis said that, the world has changed so much and explained why it matters in Ghana if our educational system is not up to standards.
The principal of Ghana International School (GIS), Dr. Mary Ashun, also speaking at the event highlighted the need to build a strong school brand. "Gather and understand data in order to make meaningful decisions. Also, as school principals, pay attention to the physical and mental health of teachers and staff in order to sustain their longevity" she said.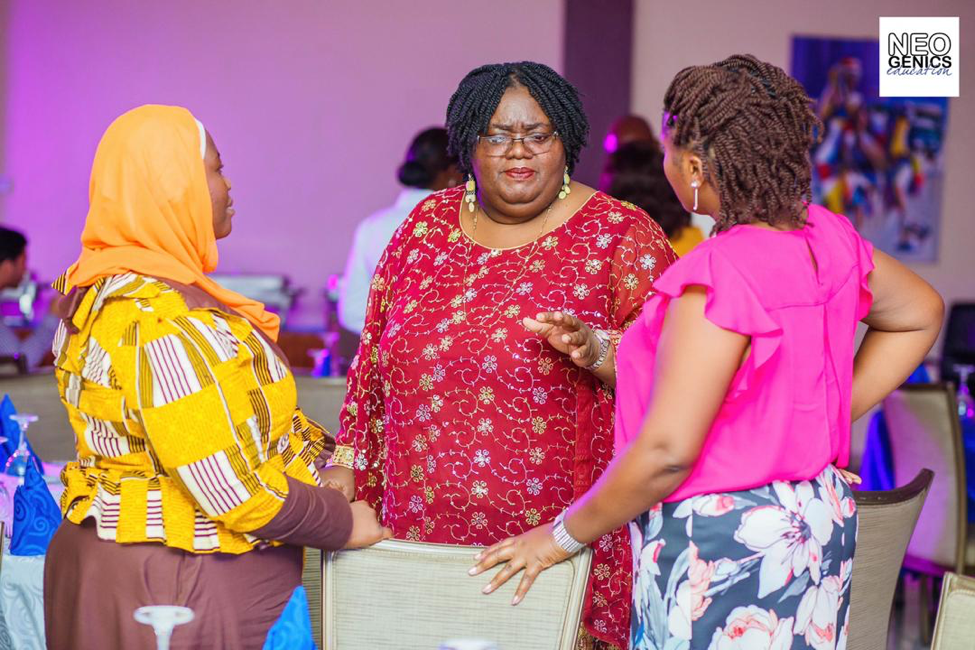 A keynote address by the chairman of African Business Centre for Developing Education (ABCDE), Dr. Ekwow Spio-Garbrah, stressed on the need for mentoring young students. According to him, schools need to make mentoring opportunities accessible to their students in order reduce or curb the high rate of unemployment in the country.
Speaking to one of the participants who is the director of Iqra Educational Centre, Madam Aesha Adam Khidir, she said, "It was fantastic, usually as school leaders, we spend the major part of our lives taking of everyone else except ourselves. Today, I had fun, I relaxed, I networked with other heads and I learnt a lot at the same time. I don't regret coming for this event".
Director of Mothercare School in Accra, Ms. Sheila Acquah Asare said, "We as heads don't often have fun. We are always stressed and worrying about what will happen next but it was a good thing to hang out with other school owners and learn from one another."
 NEOGENICS EDUCATION GROUP is an Independent Educational Consultancy and Service Providers delivering excellent training and educational consultancy services. Our vision is "to equip educational institutions and individuals with appropriate tools, skills, training, resources and advisory services which will enable them deliver their goals effectively and maximize their potential." In the past five years, Neogenics Education has been involved in the training of teachers, heads of schools, teaching assistants and other individuals in the UK, Nigeria, Russia, South Africa, Liberia and Ghana.
Source: Ghana/Starrfm