Fashion designer Kate Spade commits suicide
Fashion designer Kate Spade has been found dead in her New York apartment.
Police are investigating her death as an apparent suicide. The world of fashion and design has been paying tribute to her work.
Spade – who once edited fashion magazine Mademoiselle – was well known as a designer of clothes, shoes, and jewellery, but was best known for her accessory line.
She co-founded Kate Spade Handbags in 1993 with husband Andy Spade.
What were the circumstances of her death?
The designer was found by her housekeeper who had arrived at the Park Avenue apartment in Manhattan to find her "unresponsive", a law enforcement official said.
The New York Police Department confirmed the 55-year-old's death under her birth name, Katherine Noel Brosnahan.
She left behind a note, police said. They declined to discuss its contents.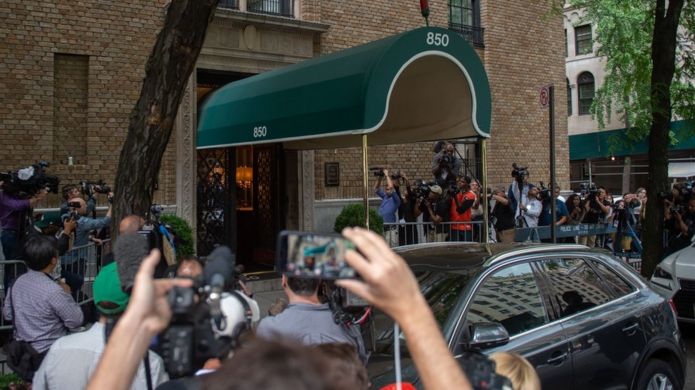 The Spade family released a statement asking for privacy as they came to terms with her death.
"We are all devastated by today's tragedy," it said.
"We loved Kate dearly and will miss her terribly. We would ask that our privacy be respected as we grieve during this very difficult time."
How did she become a household name?
Kate Spade Handbags – whose stated aim was to design the perfect handbag – opened its first store in New York in 1996, and now has more than 300 branches worldwide.
It is recognisable for its distinctive logo which features the spades playing card symbol, in reference to the designer's surname.
The company's bright and colourful patterned designs became a trademark of its products.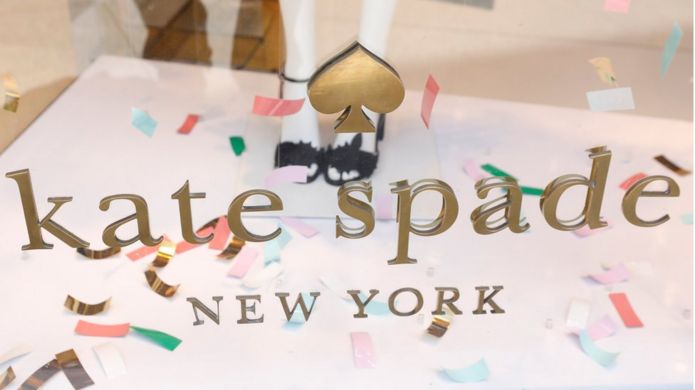 Kate Spade sold her namesake brand in 2007. It was bought last year by New York rival designer Coach in a deal worth $2.4bn (£1.8bn).
She and her husband then set up another design venture, Frances Valentine, named after their daughter.
Kate Spade legally changed her name to Kate Valentine (Valentine was her grandfather's middle name) in 2016 to "separate the two worlds".
In the 25 years since Kate Spade's founding, the name has become a byword for a certain preppy style.
The former fashion editor told the New York Times she was looking for function, sophistication and "some style" when she launched her line of handbags in 1993, uninspired by other purses of the era.
Her look – bright colours and clear lines – quickly gained traction, appearing on the shelves of upmarket New York department stores like Barney's.
In 1999, Neiman Marcus took a majority stake, sealing the firm's ascendance in the fashion world and as a brand that embodied quirky fun, without straying too far from the country club.