The man portrayed as a hero in a Hollywood movie about the Rwandan genocide, Hotel Rwanda, Paul Rusesabagina has appeared in court for the start of his trial.
He is facing terrorism charges with 20 others and his lawyers have in the past denied the charges.
Mr Rusesabagina, a critic of President Paul Kagame, is accused of supporting the activities of the National Liberation Forces (FLN), which is the militant wing of his Rwandan Movement for Democratic Change (MRCD) party.
He was arrested in August 2020 while in the United Arab Emirates and taken back to Rwanda to face various charges including terrorism, kidnap and murder.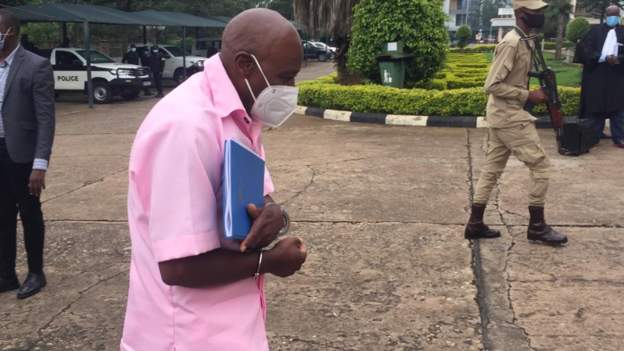 The US and the European Union Parliament have criticised his arrest and charging.
The EU Parliament termed the manner in which he was arrested as kidnap and urged the Rwandan authorities to uphold his rights as an EU citizen.
Source: BBC