International
London Bridge: Attacker Had Been Convicted Of Terror Offence
The man who carried out Friday's stabbing attack at London Bridge was a former prisoner convicted of terrorism offences.
The attacker, named by police as 28-year-old Usman Khan, was out of prison on licence at the time of the attack, in which a man and a woman were killed and three others were injured.
Khan was shot dead by officers after members of the public restrained him.
Police declared the attack a terrorist incident.
Khan was known to the authorities, having been convicted for terrorism offences in 2012, according to Met Police Assistant Commissioner Neil Basu.
"He was released from prison in December 2018 on licence and clearly, a key line of enquiry now is to establish how he came to carry out this attack," he said in a statement.
The Times reported that Khan's release from prison last year came after he agreed to wear an electronic tag and have his movements monitored.
The Parole Board said it had no involvement in Khan's release, saying he "appears to have been released automatically on licence (as required by law)".
Officers are carrying out a search believed to be linked to the attack at flats in Stafford, close to the town centre.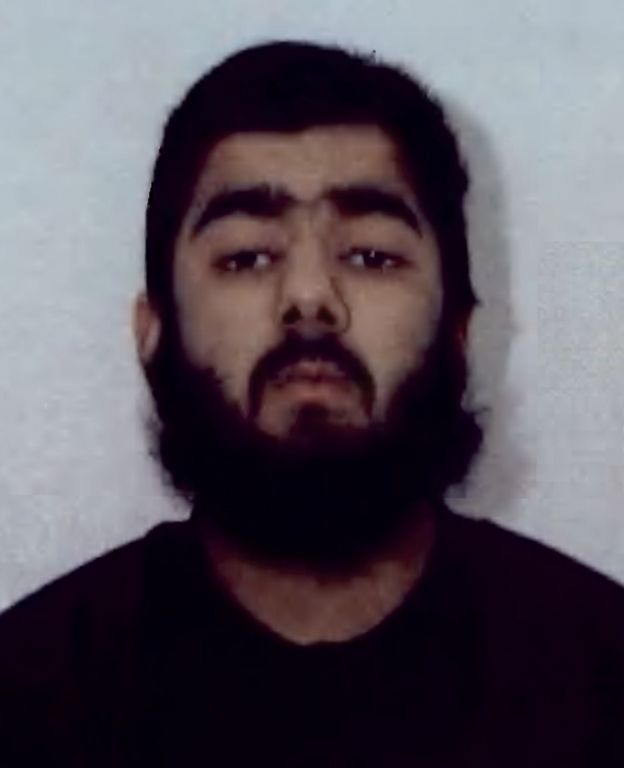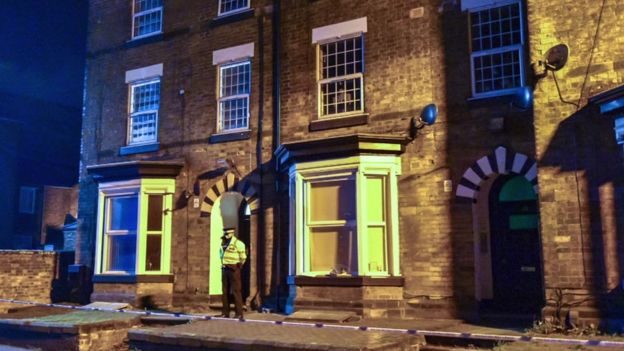 "Whilst we are still in the early stages of the investigation, at this time we are not actively seeking anyone else in relation to the attack," Mr Basu said.
"However, we continue to make fast time enquiries to ensure that no other people were involved in this attack and that there is no outstanding threat to the public."
The attack began at 13:58 GMT on Friday at Fishmongers' Hall, at the north end of London Bridge, where a Cambridge University conference on prisoner rehabilitation – called Learning Together – was taking place.
Source: BBC