Nigeria, one of Africa's superpowers, closed all its land borders two months ago to tackle smuggling – but the unprecedented move is affecting trade across the region.
Bustling borders have come to a standstill, with goods rotting and queues of lorries waiting at checkpoints in the hope the crossings will reopen.
The closures were imposed without warning on 21 August – and Nigeria's neighbours are angry.
What prompted the move?
Mainly rice. It seems Nigeria was fed up about the flouting of its ban on the importation of rice over its land borders.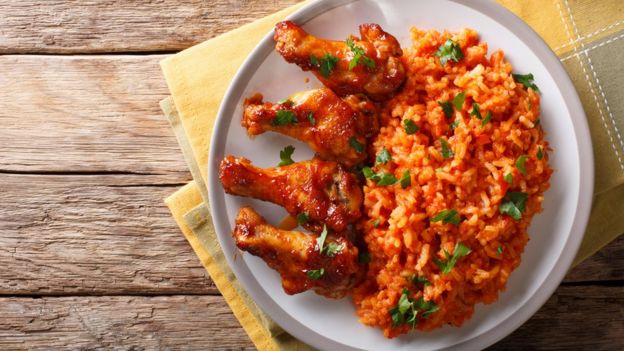 Smugglers bringing in rice from Benin appeared to be making a killing.
The biggest contraband route was between Cotonou, Benin's biggest city, and Nigeria's commercial hub Lagos, which is just a few hours' drive away.
According to the World Bank, Benin's economy is heavily reliant on the informal re-export and transit trade with Nigeria, which accounts for about 20% of its GDP, or national income.
And about 80% of imports into Benin are destined for Nigeria, the bank says.
Nigeria banned the importation of rice from Benin in 2004 and from all its neighbours in 2016, but that has not stopped the trade.
Why is rice so lucrative?
Nigeria is only allowing in foreign rice through its ports – where since 2013 it has imposed a tax of 70%.
The move is intended not only to raise revenue but also to encourage the local production of rice.
But smugglers have been taking advantage of the fact that it is cheaper to import rice to Nigeria's neighbours.
According to the Nigerian maritime site Ships and Ports, in 2014 Benin lowered its tariffs on rice imports from 35% to 7% while Cameroon erased it completely from 10%.
Rice import from Thailand (metric tonnes)

Neighbouring Benin then recorded an astronomical rise in imports from Thailand, the world's second-largest producer.
At its height, each of Benin's 11.5 million citizens would have had to consume at least 150kg (330lb) of rice from Thailand alone.
So it seems pretty clear that the rice was making its way into Nigeria to meet the shortfall in local production for a country of almost 200 million people.
Source: BBC